As a mother of two children under 4 years old, my life is full of learning lessons from past experiences – and moving is something I have done a LOT. It only felt natural to try to share some tips and tricks I have learned from our family's relocation experiences.
As a young adult, I found the experience of relocation to be exhilarating. I've always been a bit of a vagabond at heart, so I embraced the experience with open arms that satisfied a deep sense of wanderlust – but moving with babies and toddlers can be really tricky!
Six months after my first son was born, my husband and I decided to relocate into a busy downtown area that offered us endless opportunities for dining out, long walks in our stroller, local farmers markets, and walk able grocery stores. It would be an understatement to say that the move was difficult. For the first time in my life, I found myself exceedingly stressed and miserable moving. Since then, our family has relocated two additional times, and I have discovered some tricks to make the process easier:
1. Allow children to take ownership for the experience.
This is particularly helpful for older toddlers who may find the adjustment scary and unsettling. My older son has a difficult time adjusting to our most recent move, and I found that allowing him to sort his items, pick out old toys and clothes to donate, and pack his own boxes gave him a sense of security that I was unable to explain to him. We frequently discussed where his new toys would go in his new house, how his pictures would hang on his new walls, and tried to generate as much excitement about the change as possible. In a time where toddlers are exploring how to express themselves and push limitations, allowing him a certain level of control was extremely helpful. Having his scribbles all over the outside of his boxes made really easy for the movers to know where to put the boxes as well!
2. Pack an "open first" box for your kids: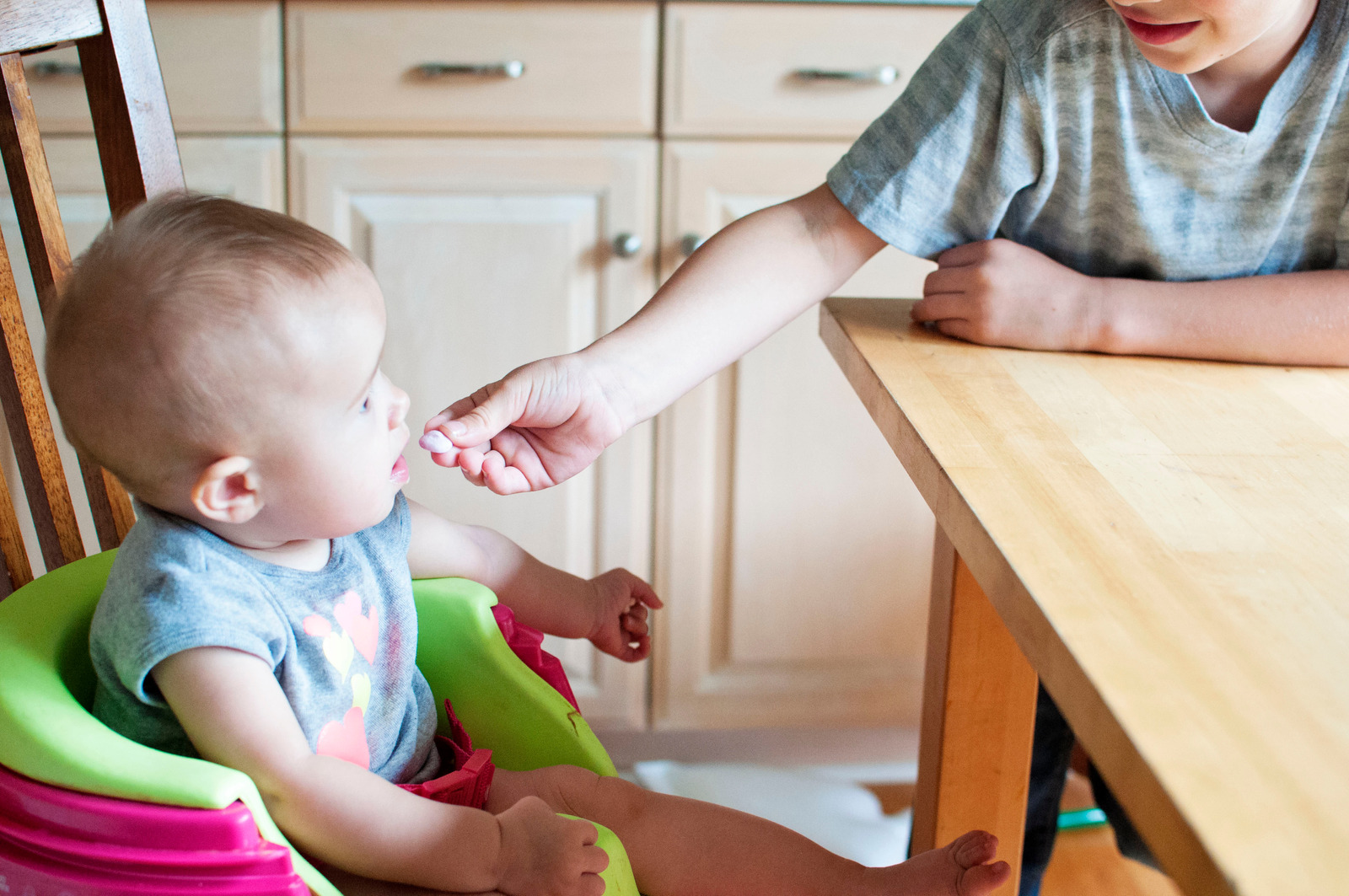 If you haven't heard of the "open first" box concept – you're welcome in advance! This is a box that is meant to hold a number of different items, from a roll of toilet paper, a dishwasher tab, clothes, snacks, important documents, even pet treats! The idea is that you will have a clearly marked package full of move in day essentials that you will otherwise be having to go without until you're at least partially unpacked. The concept is the same for little ones. They have essential items that they need too! Our 3 year old's "Open First" box consisted of:
-training pants
-a change of clothes
-snacks
-water bottle
-tablet
-favorite stuffed animal
-blanket
-coloring book and crayons.
The baby's box was a bit different but pretty similar:
-Daipers
-Change of clothes
-Blanket and a stuffed animal
-Teething toys
-Snacks
-A baby chair
3. Find a safe playspace:
When move in day hits at our home, we shift to relatively traditional roles as a mother and a father. My husband takes control over any moving assistance that we have and ensures that the heavy lifting is done safely and briskly. I go into full mom mode and make sure our kiddos are safe and occupied, but when I have to instruct a helper to place an item in a particular spot, I get taken away from mom mode and need some help. This is where a play space for the kids is mandatory. That "Open First" box with their tablets, crayons, and snacks comes in very handy. In our most recent move, we relocated to a home that had a beautiful yard full of green grass to run through. The kids got situated in their space, which included a play table and their special boxes. I was easily able to watch after them while I decided where items were to be placed and they were safe and occupied during my time away. This is where those boundaries came in. My boys knew that when I was looking away, they were not allowed to leave their play space (after talking about it non-stop for a week ahead of time, of course!)
4. Consider communal sleeping arrangements for the first few nights.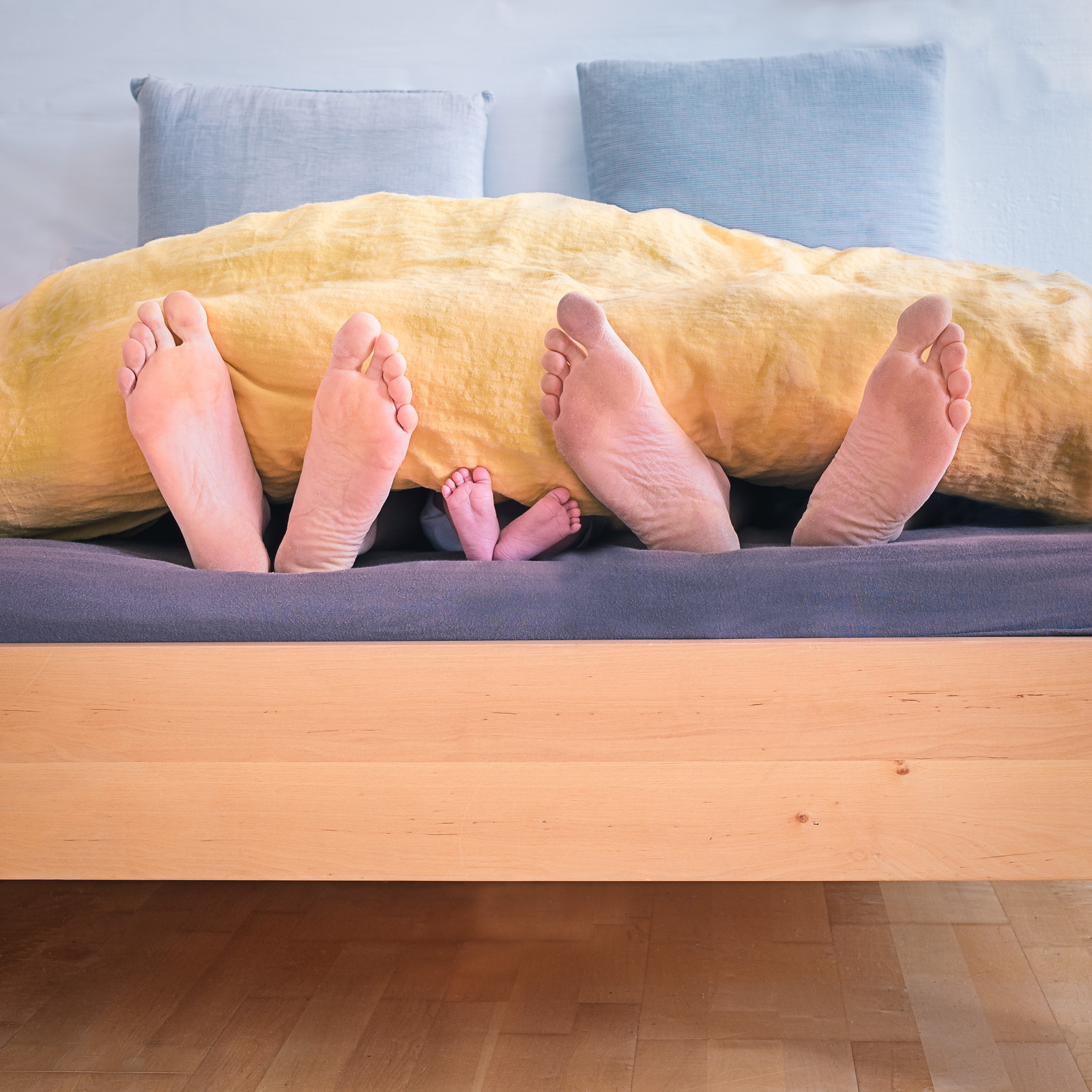 This is one of those "to each their own" scenarios, but I strongly believe that bedtime snuggles are so important in a move. My toddler gets to sleep with mom and dad for 1 whole week when we move to a new place. Our 7 month old sleeps in a bassinet by our bedside until he seems comfortable, as well. Night time in a new place can be frightening, so a little extra comfort can go a long way to helping our small humans transition into their new quarters successfully.
I hope you found some of these tips helpful for your next move with small children!
For information on real estate in the pacific northwest, moving and lifestyle tips, visit my website here.